Guy Ailion is one of
South Africa's
brightest young architects. The winner of SA's 2010 National Architectural Student of the Year award for his M.A.Thesis
Everywhere is Here: Architecture and a Developing Information Society
, his design is informed by a dual fascination with moving images and the
urban environment.
Not only is he revolutionizing the way South Africans think about space and light and living - but all gushing aside - he is also helping to move the country in a more environmentally-progressive direction. We asked him a few questions about his fascinating cinematic renderings and about the challenges that are currently facing South African designers.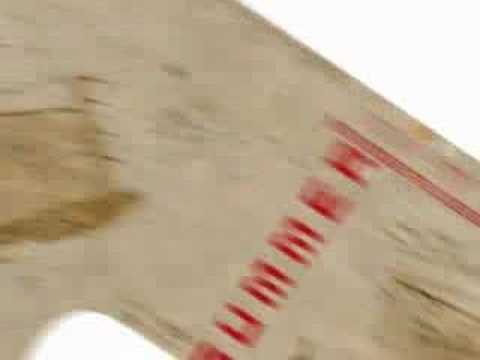 Inhabitat: Guy, one of the first of your many projects we came across was the sketch proposal submitted to the Design Indaba 10×10, a Silvio Rech collaborative effort. Can you describe the Chesterfield House?
Guy: The Design Indaba 10×10 project was part of the 2007 Design Indaba Conference in South Africa that challenged 10 architectural teams to design dynamic, effective and affordable low-cost housing systems. I was working with Silvio Rech and Lesley Carstens architects (SRLC is an international award winning practice) that is renowned for spearheading a sustainable, luxury, bare-foot, boutique architecture for island and safari living.
Our approach was to create easy and simple construction methods for found material, useful techniques for skills exchange with local community builders, and passive design strategies for climatic control. The design harvested water, controlled sunlight, and made strong use of thermal massing. The techniques and processes SRLC resembled a bulging mud wall or chesterfield couch.
While providing the security of a cave, the Chesterfield house was designed to be both practical and sculptural, and to function for any family of 4 persons. And – as with any well crafted vintage sofa passed on from grandparent to grandchildren – it was designed to age naturally and beautifully.
Inhabitat: We really love your architectural films. Would you be able to share some of the ideas behind the sketches-as-film?
Guy: I feel that if you can't distill an idea into a basic diagram or sketch, then the communication of the idea will be lost in complexity. This is why when I am putting together a short film that describes a design project I land up narrating and animating my doodles and sketches.
Film and animation are wonderful tools for communicating ideas, and sketches bring an analogue dimension to this digital medium, making it playful and human. The viewer recognizes that these are human drawings and therefore relate more easily to the content. The architectural maxim "less is more" and the architect's napkin sketches are great communication tools in the digital world of film.