Fungus amongus! Mushroom filler is fire resistant and biodegradable
Mushrooms are amazing. Not only do they tasty-up pizza, pasta, soup and salads; not only are edible 'shrooms pretty much calorie-free and full of minerals (which ones depend on the variety) and immune-supporting compounds; not only can they engender transcendental trips, but they soak up chemicals from toxic environments (including BPA), don't need pesticides or herbicides to grow, and many are gorgeous (or at least interesting-looking) to boot! And now we can add another really impressive thing that 'shrooms can do for us: packaging!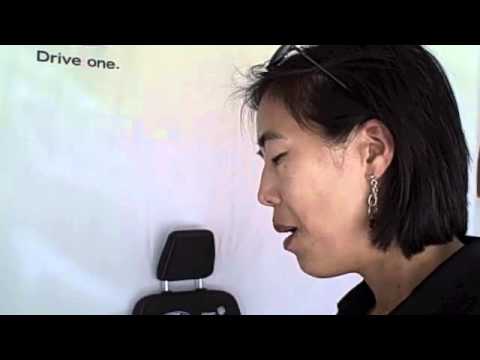 I talked to Ellen at Ford about how the car company might use mushroom-based biomaterials in the future.
Ecovative Design in New York has used mushrooms to create a heat and fire-resistant, energy-absorbing, biodegradable (even anaerobically, without oxygen), and low-energy material called Mycobond. It was originally developed by two Rensselaer Polytechnic University grads under a National Science Foundation (NSF) grant — according to the NSF,, Mycobond requires "… just one eighth the energy and one tenth the carbon dioxide of traditional foam packing material" to produce. It can be made in all shapes and thicknesses, depending on its use, and can replace unsustainable, environmentally persistent foam packaging in almost every application that it is currently used for. Think electronics packing, insulation, even (as Ellen at Ford speaks about above) as a panel or bumper for cars.