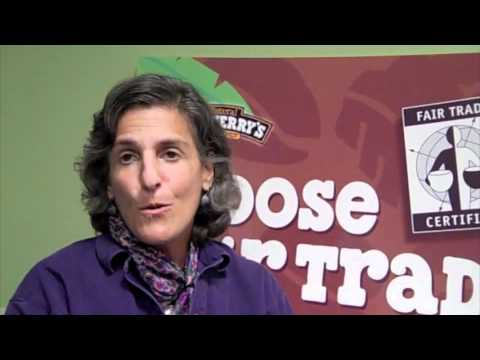 I spoke at length with Andrea Asch, the Manager of Natural Resources for Ben & Jerry's, who has been with the company for over 20 years, so she really knows her stuff about how to keep ice cream, froyo and other frozen treats cold and fresh, including rules and regs I had no concept about (the FDA says you can't package food in recycled containers, who knew?).
Andrea told the me the (very) long story about how the company had tried a number of packages, why they abandoned the brown eco pints, and where they were headed next. Her knowledge of the past and future of packaging at the company was totally fascinating to me; check out her (edited) tour of how tough it actually IS to package products responsibly.
Hear more from Andrea and how Ben and Jerry's uses their waste ice cream to create energy here.
Starre Vartan is founder and editor-in-chief of Eco-Chick and author of The Eco-Chick Guide to Life (St. Martin's Press). A green living expert, she contributes to The Huffington Post and Mother Nature Network (MNN.com)