The Jury included notable practitioners for the fields of architecture, urban design and landscape architecture.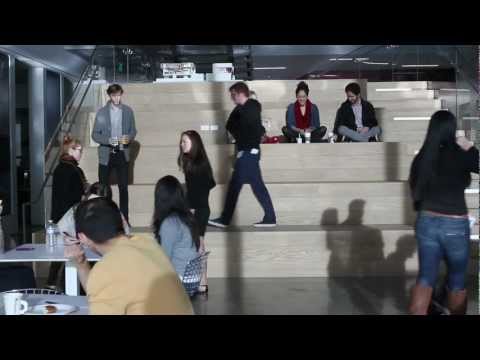 Each of the projects submitted by the students required the integration of a grandiose waterfront promenade and bike path, a minimum three acre park—dubbed the Fisherman's Park—with integrated water features and amphitheater, and a connection with the Red Car Trolley system that currently provides public transportation to the area. The redevelopment is a real-life project in the making, and the Port of LA has set aside more than $1 billion to re-envision and complete a master plan for the area. An official Request for Proposals is set to be released before summer's end.
Juror, Henry N. Cobb, FAIA, (founding partner of Pei Cobb Freed & Partners) notes that the winning design was "…conceptual, imaginative and exceptionally well-resolved for a three day design charette. The rest… are brilliant in their own way." We hope that inspiration can be taken from the students projects to create a green sustainable redevelopment of the Port of Los Angeles and Ports O'Call!