Many people have had a hand in building a Rube Goldberg machine – whether for a junior high science class, a round of Mouse Trap, or while playing the classic computer game The Incredible Machine. But while we were tinkering away with 2D pulleys, a shoddy plastic cage and a rolling die, some individuals have dedicated countless hours to creating some of the most elaborate machines that do the simplest tasks in a complex way. We've rounded up 6 of our favorite mind-boggling designs that depend on a whole lot of creativity and kinetic energy to make magic happen. Hit the jump to see each of them in action!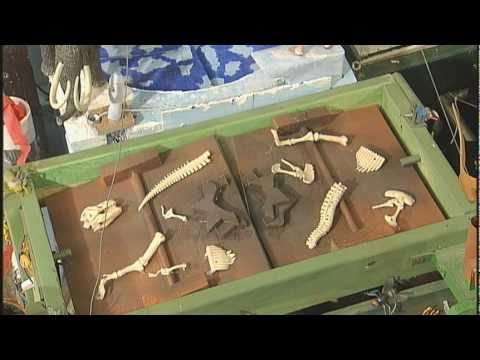 In a record breaking 244 steps, the Purdue Society of Professional Engineers' "Time Machine" traces world's history beginning at the Big Bang, then documenting monumental human endeavors along the way until an ultimate apocalypse. Their machine also won them the title of  world's largest Rube Goldberg machine the last year. But what was the final goal of their creation? To water a plant.
The Page Turner
The Page Turner by Brooklyn-based artist Joseph Herscher is sure to make you chuckle. Designed to turn the page of his morning paper, his machine is set off simply by taking a sip of coffee. An extra round of applause goes to his gerbil friend who is arguably the star of this production.
The Ramen Maker
Hungry college students will love this Rube Goldberg machine for more reasons than one. Not only does it provide plenty of visual stimuli to fixate on, but when all is said and done it serves up some hot ramen noodles to taste! The design was completed for a Japanese Rube Goldberg contest.