Velomobile is a Human-Powered Commuter Vehicle That's Comfier Than a Bike
Posted By Yuka Yoneda On July 14, 2011 @ 5:35 pm In Green Transportation,Innovation | 1 Comment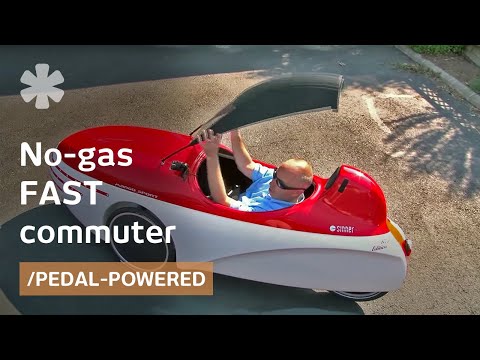 [1]
There's no doubt that biking is an ideal form of green transportation – but what about days when it's rainy, cold or when you feel like dressing up? Check out this video (sent to us by Kirsten Dirksen [2] of Fair Companies) about a New Jersey man and his human-powered commute vehicle a.k.a. the Velomobile [3]. It's part bike and part car, but faster than a bike and cooler than a car – and it's 100% human-powered!
---
Article printed from Inhabitat – Sustainable Design Innovation, Eco Architecture, Green Building: http://inhabitat.com
URL to article: http://inhabitat.com/velomobile/
URLs in this post:
[1] Image: http://www.youtube.com/watch?v=cAcy7EVRpXc
[2] Kirsten Dirksen: http://faircompanies.com/
[3] Velomobile: http://faircompanies.com/videos/view/velomobile-no-gas-burns-calories-secure-like-a-car/
Click here to print.