VIDEO: Inhabitat Sees Green at BKLYN Designs
Posted By Jill Fehrenbacher On June 30, 2011 @ 12:00 am In Announcements,BKLYN Designs,green furniture,Interviews,New York City,new york design week,Video | No Comments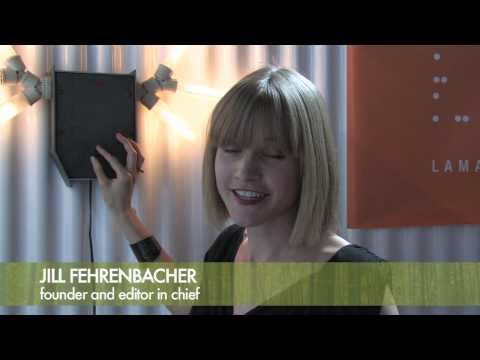 [1]
If you read Inhabitat, you know that we're huge fans of BKLYN Designs [2], the annual furniture exhibition that takes place in DUMBO, Brooklyn. This year, we were saddened that the show did not take place (though they did have this rad booth at ICFF [3]), and we think some of our readers were too. So why not take a look back at our fun behind-the-scenes video [1] about the awards we gave away at the show last year and how we came to a final consensus about the winners. Sneak behind the scenes with the Inhabitat editors [4], and check out a blast into the past to see the creme de la creme of Brooklyn furniture designers from last year!
---
Article printed from Inhabitat – Sustainable Design Innovation, Eco Architecture, Green Building: http://inhabitat.com
URL to article: http://inhabitat.com/video-inhabitat-sees-green-at-bklyn-designs/
URLs in this post:
[1] Image: http://www.youtube.com/watch?v=koin35-nY_g
[2] BKLYN Designs: http://inhabitat.com/bklyn-designs/
[3] rad booth at ICFF: http://inhabitat.com/nyc/bklyn-designs-brings-the-best-brooklyn-grown-green-furniture-to-icff/
[4] Inhabitat editors: http://inhabitat.com/about/
Click here to print.