3 Million people in the slums live without light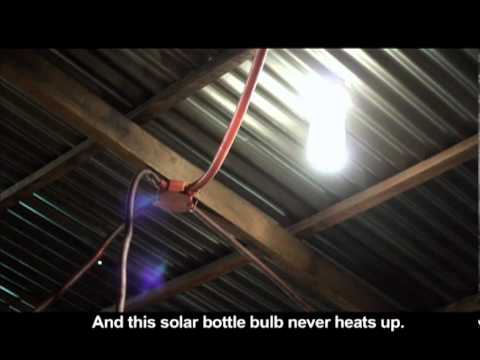 Just one project under the My Shelter Foundation's good deeds, A Liter of Light uses simple technology originally conceived by Alfredo Moser from Brazil and modified by MIT students for the Philippines to create social change in underprivileged areas of the Philippines. With funding from Pepsi, Bosch and other contributors, the organization hopes to transform the lives of 1/3 of Filipinos living in the dark.
According to their online literature, 3 million households in the Philippines lack connectivity to the national grid and therefore lack decent lighting. And the Bureau of Fire Protection claims that many preventable fires are caused by faulty connections, which is made worse by the government's inability to properly monitor informal settlements. Both of these problems can be addressed very easily with the solar bottle bulbs which are extremely easy to put together.