The Aeroflorale II was originally displayed last year at the Bauhaus Color Festival in Germany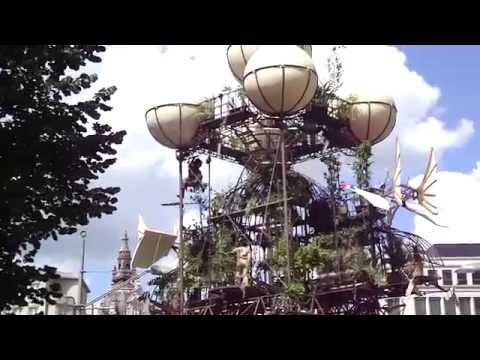 This is not the first time La Machine has awed the world with its strange sculptures. Previously the group created a moving metal spider and a giant iron elephant – projects that Architizer compared to Vladimir Tatlin's unrealized Constructivist Tower that would have been erected in Petrograd following the Bolshevik Revolution.
In addition to being an impressive work of industrial-chic art, Aeroflorale II is also part of a botanical expedition that collects crops and plant life from around the world with the aim of developing alternative sources of energy – a feasible plan considering that researchers have developed potato-powered batteries and other plant-based energy solutions. We can't speak for Leonardo, but we suspect he would be pretty chuffed by the Aeroflorale II!
Via Architizer
images via Stamp Media and wwilliamm