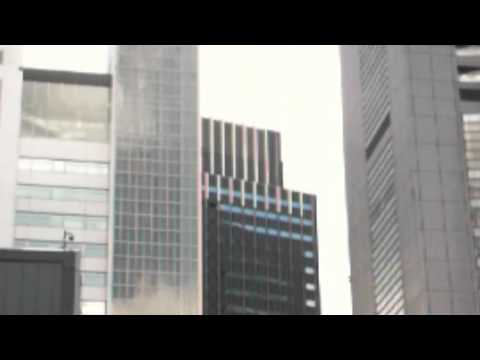 Japan is no stranger to earthquakes, but this morning's incident was nothing like the country had ever seen before. Registering at a record breaking magnitude 8.9, the earthquake even triggered a staggering 33 foot tsunami which swept away boats, cars, homes and people as widespread fires burned out of control. While there is no question that the devastation has been massive – the situation could have been worse. Given the country's past experience with these life-threatening tremors, Japan boasts one of the most well-thought out building codes in the world. With a system that underscores the importance of smart design and preventative measures, millions of lives may very well have been spared.
From seawalls that line stretches of Japan's coastline, to skyscrapers that sway to absorb earthquakes, to unrelenting building codes, there is no other country better prepared for an earthquake than Japan. Over the years, the country has invested billions of dollars developing new technology to aid in protecting their citizens and infrastructure against earthquakes and tsunamis.
Buildings in the country have been built to be earthquake proof, and construction focuses on deep foundation and massive shock absorbers to dampen seismic energy in the event of an earthquake. Another method that is often employed in construction is to create a base for the building that would allow it to move semi-independently from the total structure, in turn reducing the shaking caused by a quake. As seen in the video taken above by an onlooker in the neighborhood of Shinjuku, while the buildings sway, they do not collapse. In fact, not one building in Tokyo fell despite the record breaking magnitude – a true testament to the level of engineering involved in the construction of their structures.