A "dirty" painting by Scott Wade on a storefront.
Scott Wade, known as the "Dirty Car Artist" or the "Da Vinci of Dirt", creates his works of art on the rear windows of cars – sometimes his own and sometimes strangers. The artist either waits for the cars to accumulate enough dirt to draw into or sometime he adds his own. Wade uses paintbrushes, his fingers, and pencils to create his masterpieces. He has recreated famous works of art from the likes of Da Vinci, Van Gogh, Michelangelo, Vermeer, and also drawn celebrity portraits like Albert Einstein, Will & Kate, and famous athletes. He has worked on ad campaigns, music videos, drawn at festivals, and for the pure pleasure of creation.
Most of Wade's works can be seen on the back of his and his wife's cars – a Mini Cooper, Mazda 3, Toyota Yaris, and Honda Fit (all small vehicles with a pretty good fuel efficiency to boot). While Wade's works are completely temporary and rain will wash away his work, on the plus side, those lucky enough to get an original Wade probably won't want to wash their car — a good way to save water.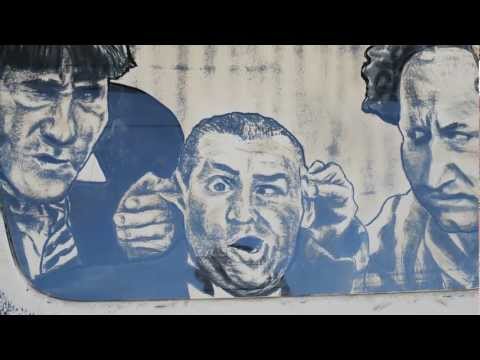 Images © Scott Wade