No two moments are the same, and each is fleeting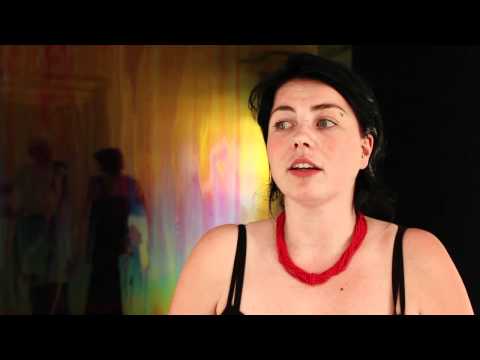 A recent Master in Art Science graduate from the Interfaculty of the Royal Conservatoire & the Royal Academy of Art in The Hague, the Dutch artist takes a philosophical view of her work. She describes Solace, which refers to a moment of peace, as a "a cinematic installation that explores the mental process and physical activity of seeing." The mechanical device that spreads the soapy film is a "spatial intervention" with which the viewer interacts.
Here's what appeals to me most about this unusual project: it is so fleeting. There's no holding on to the moment of dazzling iridescence before the fragile bubbles burst. Nor are two moments the same. Nicky has done a fabulous job of looking more deeply at a natural phenomenon and scaling it so that viewers can enjoy a blissful moment of peace. And for her efforts, she was added the StartPoint Prize 2011 and the Artificial Light Award on Reflection (2010).
Via Fastco Design
images via Christiaan van Doesburg