Ever wonder how our city's incredible subway system started out? The designers at Appealing Industries have created a useful GIF that brings the history of the MTA to life. The illustrative map of the boroughs (seen over at BoingBoing) features color-coded lines that branch out to tell the story of the NYC subway in chronological order. See the GIF in action after the jump.
Continue reading below
Our Featured Videos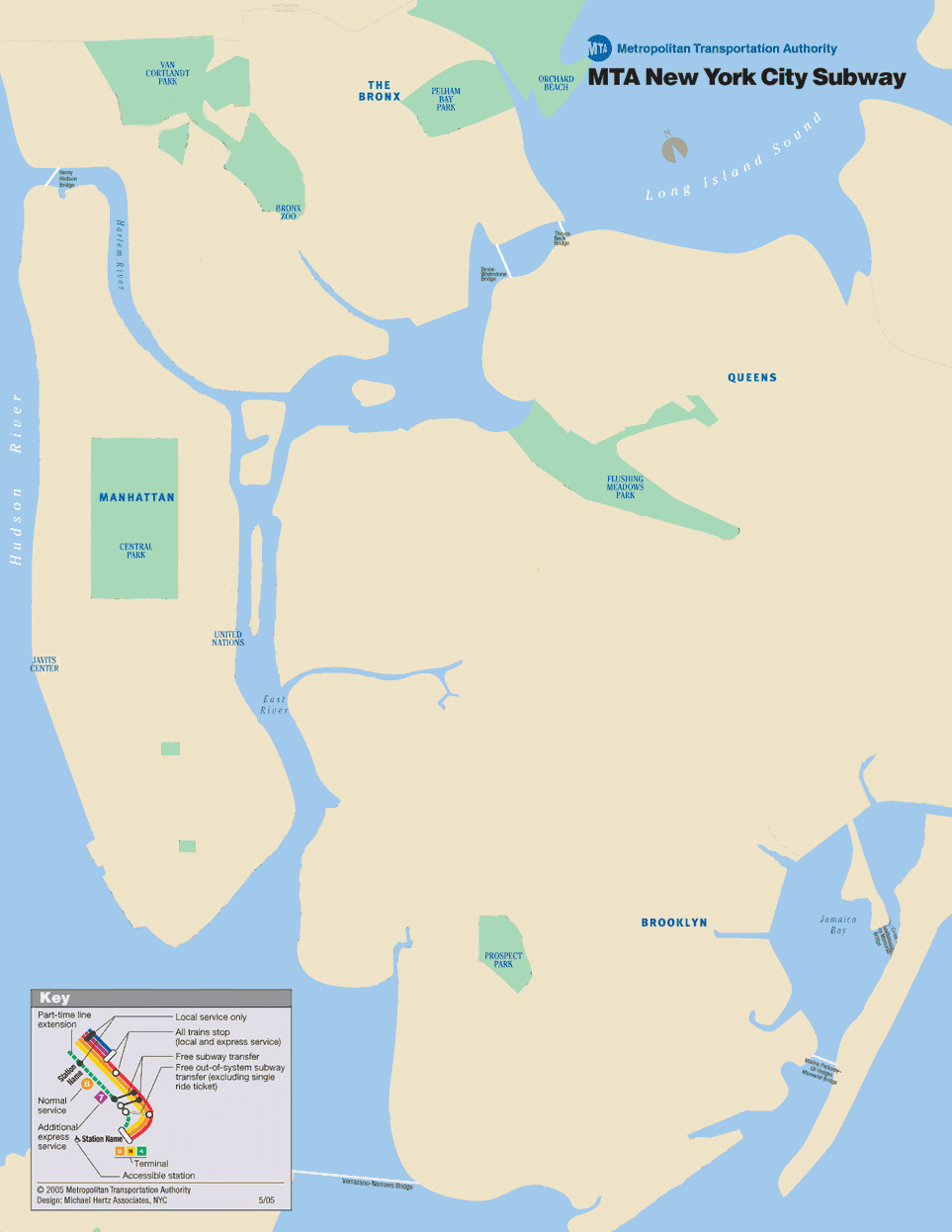 Many New Yorkers complain about their local subway line, but it's hard to imagine a New York before the underground allowed locals and visitors to navigate the city with such ease. Although partial tunnels in Brooklyn were built back in 1885, the first actual commuter subway train opened on October 27, 1904, and ran from City Hall to 145th Street and Broadway in Harlem. The train stretched 9.1 miles and stopped in 28 stations, costing passengers a nickel at the time. The line, operated by the Interborough Rapid Transit Company (IRT) quickly expanded to the Bronx the following year, and then to Brooklyn and Queens by 1915. The Brooklyn Rapid Transit Company (BRT) then opened a leg of the subway at Delancey Essex in 1908 and expanded, eventually sold its holdings to The Brooklyn-Manhattan Transit Corporation (BMT) in 1923 after filing for bankruptcy in 1919.
Related: NYC Underground: New MTA Photos Show Construction of Second Avenue Subway Line Well Underway
The subway we know now, under the Metropolitan Transit Authority (MTA), came to fruition in 1965. Today, the MTA system runs 26 lines, transporting over 4.5 million straphangers to 468 stations around the boroughs – making it hard for New Yorkers to imagine a life without it!
Via BoingBoing